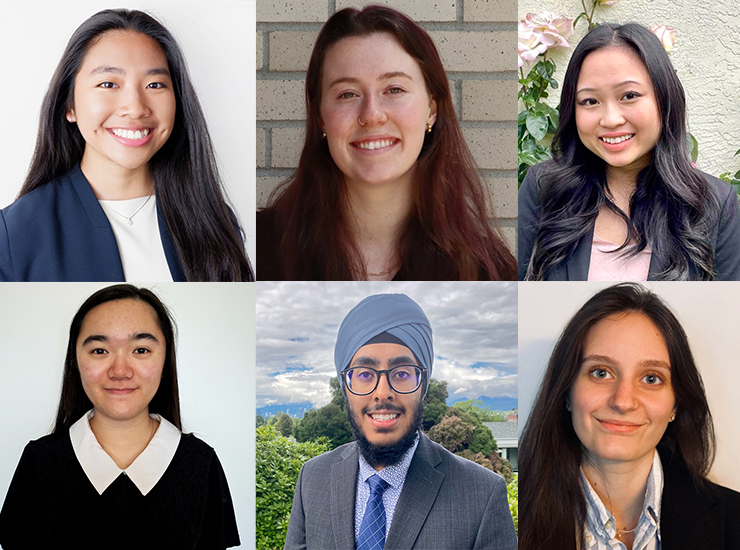 The NanoMedicines Innovation Network (NMIN) is pleased to announce the inaugural recipients of the NMIN Undergraduate Studentships in NanoMedicines Research.
The awardees will receive a stipend of $1,500 a month for a maximum of three months between June 2021 and April 2022, to work on a nanomedicines-related research project under the supervision of an NMIN investigator.
The inaugural 2021 Studentship recipients are listed below.
Top left to right in photo above:
Wanda Janaeska, University of Toronto; supervisor: Dr. Warren Chan
Rebecca Johnson, University of British Columbia; supervisor: Dr. Sabrina Leslie
Cecilia Lee, University of British Columbia; supervisor: Dr. Kenneth Harder
Bottom left to right in photo above:
Tiffany Pong, University of Toronto; supervisor: Dr. Gilbert Walker
Kurbaan Shergill, University of British Columbia; supervisor: Dr. Colin Ross
Mia Zakaria, University of Toronto; supervisor: Dr. Gilbert Walker