Vancouver Nanomedicine Day 2023
Thanks to all the presenters, sponsors and participants in Vancouver Nanomedicine Day 2021 for making it another memorable and informative experience.
Recordings of most sessions from the event are available below.
Welcome & Introduction to Nanomedicines
Urs Häfeli
University of British Columbia
Organizer, Vancouver Nanomedicine Day 2021
INVITED TALK: Nanomedicines for oral delivery of peptides ‐ what have we learned?
David Brayden
University College Dublin,Ireland
This world-class symposium, the eighth event of its kind, will gather renowned Canadian and international experts from across the nanomedicines field to:
highlight the discoveries and innovations in nanomedicines that are contributing to global progress in acute, chronic and orphan disease treatment and management;
present up-to-date diagnostic and therapeutic nanomedicine approaches to addressing the challenges of COVID-19; and
facilitate discussion among nanomedicine researchers and innovators and UBC and NMIN clinician-scientists, basic researchers, trainees, and research partners.
Vancouver Nanomedicine Day 2023 is an in-person local event, taking place on the campus of the University of British Columbia in Vancouver, BC. However, we plan to record the talks and make them available afterwards on this webpage.
Since 2014, a cluster of researchers at the University of British Columbia (UBC) has organized Vancouver Nanomedicine Day to advance nanomedicine research, knowledge mobilization and commercialization in Canada by sharing high-impact findings and facilitating interaction—among researchers, postdoctoral fellows, graduate students, and life science and startup biotechnology companies—to catalyze research collaboration.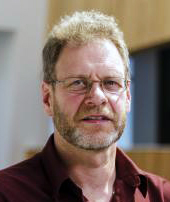 Organizer:
Dr. Urs Häfeli, PhD, Professor of Pharmaceutical Sciences at the University of British Colombia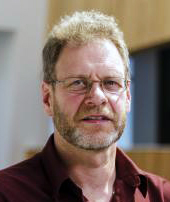 Organizer:
Dr. Urs Häfeli, PhD, Professor of Pharmaceutical Sciences at the University of British Colombia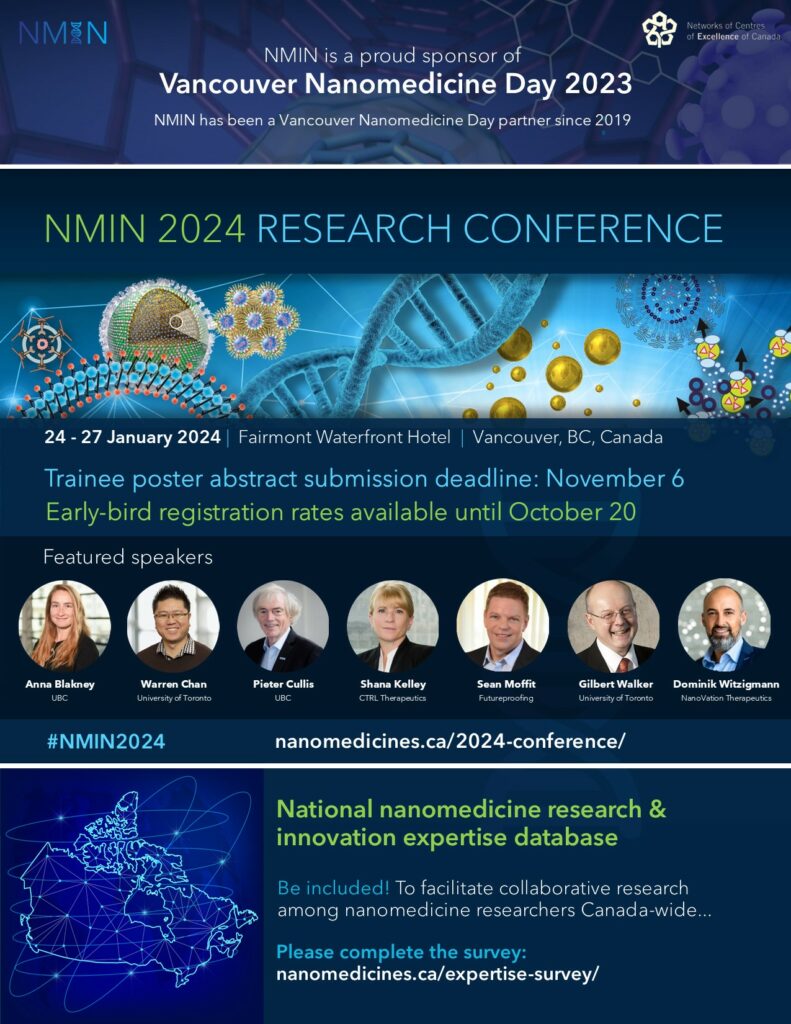 Nanomedicine is an interdisciplinary research area within nanotechnology that aims to develop medical technologies at the nanoscale, ranging from drug delivery carriers and imaging agents to nanomaterials and nanoelectronic biosensors.
Vancouver Nanomedicine Day 2023 will feature:
A keynote address by Pieter Cullis, who will present to us his vision of where the nanomedicine revolution will lead us
Invited talks, including by internationally renowned experts in the field of gene therapy, lipid nanoparticle analysis, optimization and therapeutic application, as well as immunotherapy and nanotoxicology
Presentations by other leading experts from the local and national nanomedicine field will show the breadth and diversity of the research going on in Vancouver and Canada
A poster session highlighting the ongoing and most up-to-date research in all fields of nanomedicine
NOTE that all times in the program are in Pacific Daylight Time (PDT).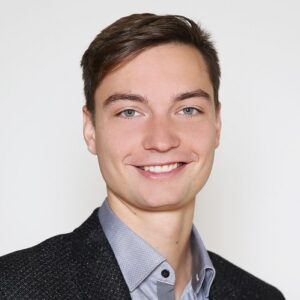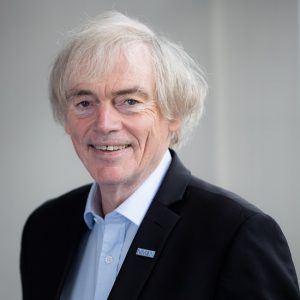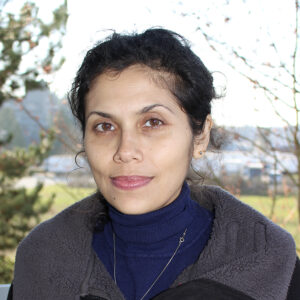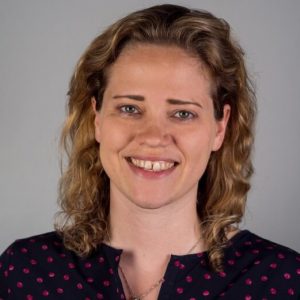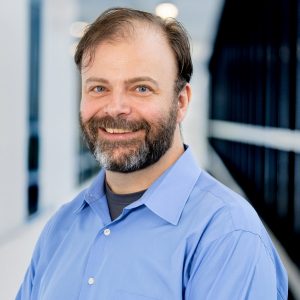 Aptamer Conjugated Nanoparticles for Cancer Targeting: In Vitro and In Vivo Evaluation
Lennart Bohrmann, University Hospital Basel (Switzerland)
What is the Future of Nanomedicines?
Pieter Cullis, University of British Columbia
TBA
Shirin Kalyan, Qu Biologics Inc.
Single-Particle & Single-Cell Imaging to Quantitate Biophysical Properties of mRNA Lipid Nanoparticles & Engineer Improved Vaccines & Therapies
Sabrina Leslie, University of British Columbia
Nanomedicines for Gene Therapy: Optimization of Lipid Nanoparticles for Therapeutic Genome Editing
Colin Ross, University of British Columbia
Ionizable Lipid Nanoparticles for In Vivo mRNA Delivery to the Placenta
Hannah Safford, University of Pennsylvania (USA)
Registration to the in-person Vancouver Nanomedicine Day 2023 is free. However, your advance registration is required for planning purposes.
We look forward to including you on November 15, 2023!
There is no registration fee for this event, but registration is required.
NO PARTICIPATION LINK?
Did you register for this event without ever receiving a participation link by email?
Please register by September 4, 2019
The deadline for the submission of abstracts to Vancouver Nanomedicine Day 2023 is October 1, 2023 at midnight (PDT).
Please submit your one-page abstract following this template.
Start with a figure or scheme (similar to a graphical abstract)
Use title capitalization for the title
List all authors with full first and last names
Add the email of the corresponding author
Provide a precise abstract including some data
From submitted abstracts, a committee will finalize the program. Some abstracts will be chosen as talks, others as posters.
Unfortunately, not all abstracts can be chosen as talks – but posters are also very important! The posters will be exhibited for the entire day, and poster judges will rate them in two categories:
MSc posters
PhD, postdoctoral and other posters
There will be 3 cash prizes in each category, thanks to our sponsors.
The deadline for the submission of abstracts to this event has passed.
A program of talks (see Session 5 of the event program) and a poster competition were generated from the abstracts submitted.
To submit, click on the "submit your abstract" button, complete the online form, and upload your one-page PDF.
Late abstracts will be accepted for consideration as posters. 
Please send your late abstract submission as a single-page PDF to:
DEADLINE: OCTOBER 1, 2020
---
NOTE: In the submission form, please be sure to indicate your preference for an oral or a poster presentation. From the abstracts submitted, the program committee will choose seven abstracts to be presented as short talks (3-minute talk plus a 2-minute Q&A); these seven abstracts may also be presented as posters. The authors of the rest of the accepted abstracts will be invited to submit a poster. Cash prizes (of $500, $350 and $150) will be awarded to the top three posters in the competition.
This event will take place in the Pharmaceutical Sciences building, 2405 Wesbrook Mall, on the campus of the University of British Columbia (UBC) in Vancouver, BC, Canada.
Opened in 2012, the Pharmaceutical Sciences building at UBC is a state-of-the-art learning and research facility. Measuring 246,000 square feet, it's eye-catching and has drawn attention and admiration from around the world—including 15 awards of excellence. Leading the way in sustainable construction, this forward-thinking structure was made possible by an $86.4-million investment from the Province of BC and the generous support of donors, including many UBC alumni.


Uniquely operated in British Columbia as an independent CRO, BRI focuses on pre-clinical and clinical programs supporting biotech and pharmaceutical companies. BRI has capabilities in LC/MS/MS and multiplex ELISA bioanalytical, in-vivo and in-vitro drug metabolism, pharmacokinetics and human tumor xenograft mouse models.

STEMCELL Technologies Inc. supports global life sciences research with more than 2,500 specialized tools and services. They provide high quality cell culture media, cell separation technologies, instruments, accessory products and scientific services that are used by scientists conducting stem cell biology, immunology, cancer, regenerative medicine, and cellular therapy research.

NanoVation Therapeutics (NVT) is an early-stage gene therapy company focused on developing personalised therapeutics to treat age-related conditions using lipid nanoparticle and nucleic acid-based technologies. NVT develops next-generation platform technologies to enable efficient extrahepatic gene therapy and is available for partnering opportunities.

Acuitas is a private company based in Vancouver, British Columbia that is partnered with multiple pharmaceutical companies, biotechnology companies and academic institutes to advance nucleic acid therapeutics to the clinic and to the marketplace. We work with partners to develop new therapies to address unmet clinical needs based on our internationally recognized capabilities in delivery technology.

Evonik, a global development and solutions partner to the pharma industry for over 60 years, provides drug delivery technologies, excipients, API manufacturing, intermediates, amino acid derivatives, and advanced food ingredients. As a leading CDMO, services include formulation & process development, GMP manufacturing & aseptic filling of drug products.

PHARMA INVENTOR INC. is a Canadian Chemistry R&D services company based in Vancouver, BC. We are very proud to service the Life Science BC community since 2013 and be recognized by them for our expertise in Medicinal Chemistry, Custom Organic Synthesis and Process Research & Development. Our mission is to provide inventive, reliable, cost-effective & high-quality chemistry solutions to our clients' discovery R&D programs.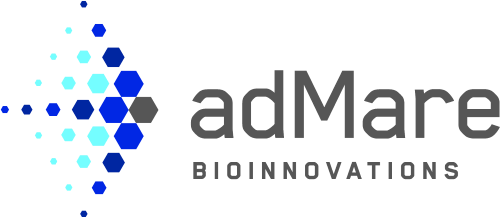 adMare BioInnovations is Canada's Global Life Sciences Venture, building the Canadian life sciences industry from sea to sea. They partner with leading academic researchers and biotech companies to advance commercially promising therapeutic innovations to create new companies of scale; and offer specialized scientific and commercial expertise, infrastructure and capital to help existing companies scale up.