Capacity-building Webinars

Webinars are being planned…

Navigating Intellectual Property (IP) Risk
An NMIN Capacity-Building HQP webinar
Thursday, June 25, 2020
3:00 – 4:30 pm (EST) | 12:00 – 1:30 pm (PST)

Have a great idea for a life sciences start-up?
Have you checked if there are any blocking patents?  Have you checked to see if someone already has rights to your planned brand?

If your answer is "no," you are not alone.  In fact, few scientists launching life sciences start-ups have the knowledge or the tools to effectively manage and navigate intellectual property (IP) risk.  Rarely are these skills taught as part of university science curricula. 

In this webinar, patent/IP and trademark experts Wendy Lamson and Coleen Morrison distilled this topic down to an easy-to-understand synthesis and provided practical tips and tricks on how to manage IP risk throughout product development to mitigate future infringement. 
Participants left the webinar equipped with practical solutions that they can implement in their organizations now, or in future start-ups.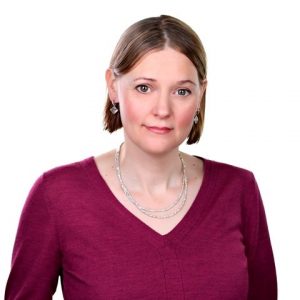 Wendy Lamson
is Partner and Patent Agent at Perley-Robertson, Hill & McDougall. She has over 20 years of experience drafting and prosecuting patent applications. Most of her career has been devoted to developing broad and defendable patent portfolios for her clients. Wendy successfully developed and defended a patent portfolio for a 300-employee Ottawa-based biotech company, growing their portfolio from less than 10 patent applications to over 300 patent applications world-wide. Earlier in her career, she was instrumental in developing a patent portfolio directed to lipid-based formulations for Celator Pharmaceuticals, a biotech company now owned by Jazz Pharmaceuticals. She now counsels start-ups and mid-size companies on best practices for optimizing protection of their intellectual property and reducing their IP risk exposure.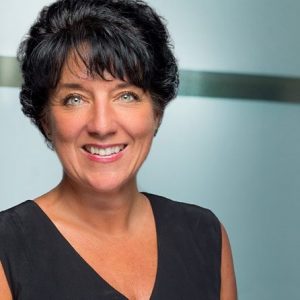 Coleen Morrison is Partner, Barrister & Solicitor Trademark Attorney, at Perley-Robertson, Hill & McDougall. She has over 20 years of experience representing clients spanning all areas of trademark practice, along with other areas of IP such as copyright, industrial designs and domain names.
Coleen has filed and prosecuted more than 5000 trademark applications in Canada and has been involved in well over 1000 trademark Oppositions. She also has extensive experience providing strategic advice to Canadian small and medium enterprises wishing to protect their IP in Canada and around the world.
Coleen is the current President of the Canadian Association of the International Federation of Intellectual Property Attorneys (FICPI) and the President of FICPI's Work and Study Commission (CET). She is a fellow of the Intellectual Property Institute of Canada and vice-Chair of this organization's Trademark group.
Registration to this event is free, but required. Upon registering, you will receive information by email about how to join the webinar. This event is intended mainly to benefit members of NMIN's HQP program, but all are welcome.
Developing an Entrepreneurial Mindset
An NMIN Capacity-Building HQP webinar
Tuesday, February 18, 2020
2:00 – 3:00 pm (EST)
This webinar is designed to introduce STEM graduate students, post-doctoral fellows and faculty to some of the frameworks and skills required to commercialize their inventions.
Dr. Elicia Maine, a specialist in technological innovation and science entrepreneurship, will discuss the challenges involved in pursuing science-based business ventures and translating university inventions into innovation. 
Dr. Maine will outline three potential paths by which to take breakthrough inventions from lab to market, and offer insights into the entrepreneurial capabilities that can be employed before a science-based venture is even founded to enhance the likelihood of success.
The event will also provide an introduction to the Invention to Innovation (i2I) entrepreneurship program, a program at Simon Fraser University that helps scientists and engineers commercialize their inventions and overcome marketplace challenges. In a panel discussion, i2I alumni will discuss the value they derived from the program and their experiences in applying these learnings to the real world of scientific entrepreneurialism.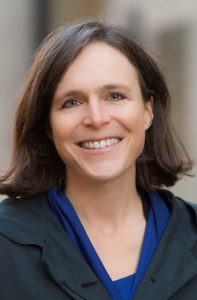 Elicia Maine is the W.J. VanDusen Professor of Innovation & Entrepreneurship at the Beedie School of Business at Simon Fraser University, where she teaches  "Managing Technological Innovation" and "Lab to Market."  She is also Academic Director of SFU's Invention to Innovation (i2I) Program. Her research interests are in technological innovation and science & technology entrepreneurship.
Dr. Maine was the founding educational coordinator for New Ventures BC, was awarded the 2017 TD/Canada Trust Distinguished Teaching Award, and was recognized as one of BC's Most Influential Women 2018: STEM Stars. She serves on the Boards of Directors of the Foresight Cleantech Accelerator, the Composites Knowledge Network and Innovate BC's New Ventures BC, and is actively involved in innovation initiatives and in mentoring scientist-entrepreneurs.
An interdisciplinary scholar and engaged educator, she holds a PhD in Technology Management & Materials Engineering from the University of Cambridge, Master's degrees in Technology & Policy and Materials Engineering from the Massachusetts Institute of Technology, and a BSc in Materials Engineering from Queen's University. Dr. Maine has published her innovation management research in Research Policy, R&D Management, Research-Technology Management, Technovation, Journal of Engineering and Technology Management, Nature Nanotechnology and Nature Materials. 
Invention to Innovation (i2I) Alumni Panel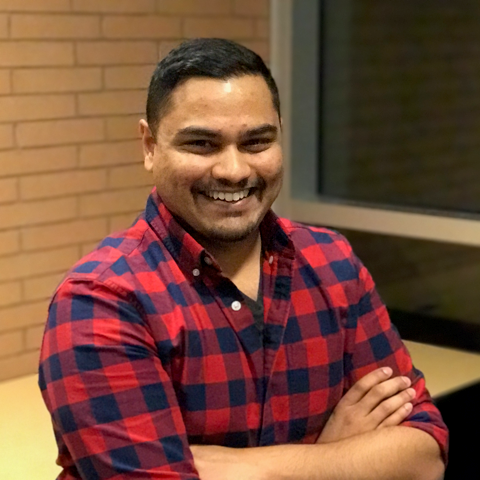 Jayesh Kulkarni, PhD.
Scientist, Evonik
Jayesh "Jay" Kulkarni is currently a Scientist at Evonik Canada Inc. focused on the development of lipid nanoparticles for gene therapy. He completed his PhD in Biochemistry and Molecular Biology from UBC in 2018 under the supervision of Dr. Pieter Cullis; his work focused on the characterization of lipid nanoparticle formulations of nucleic acid. Jay was part of the 2018 cohort of students in the i2I program which helped him convert a basic scientific finding into an innovative approach to enabling nucleic acid delivery. He has co-founded a company developing gene editing therapeutics for neurological diseases.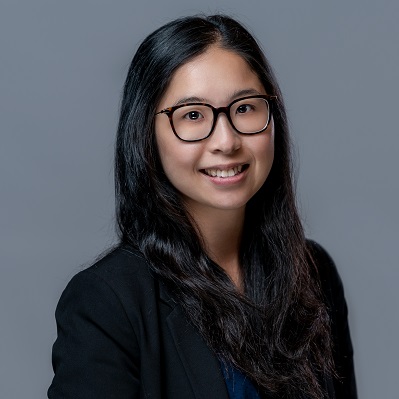 Ada Leung, PhD.
Director of Operations & Co-Founder, Cuprous Pharmaceuticals Inc.
Dr. Ada Leung completed her PhD at the University of British Columbia (BC Cancer) where she focused on identifying novel genes and proteins that could be targeted to improve chemotherapy treatment outcomes for lung cancer. During her PhD, Dr. Leung undertook a side project which contributed to the development of the Metaplex technology and the founding of Cuprous Pharmaceuticals. As a scientist-entrepreneur, Dr. Leung manages Cuprous' research programs and business operations and actively participates in entrepreneurship training through UBC Hatch and SFU Beedie School of Business. She recently enrolled in the first online cohort of the SFU/Mitacs joint Invention to Innovation (i2I) program.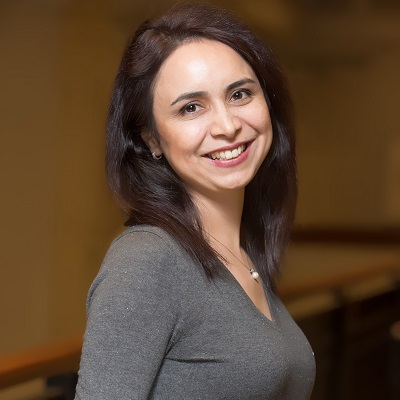 Bahar Motlagh, PhD.
Manager, Device Development Lab (DDL), Sunnybrook Health Sciences Centre
Bahar Motlagh has a PhD in Biomedical Engineering from Polytechnique Montreal with focus on design and fabrication of micro/nano size medical devices. She worked as an entrepreneur/ project leader in TandemLaunch Inc. in Montreal before taking part in the i2I program at SFU. She was the First Place Finisher in the emergent/social venture category in the 2017 Venture Pitch Competition at SFU Beedie School of Business. She is now working in Sunnybrook Health Sciences Centre as a manager of Device Development Lab(DDL).
Registration to this event is free, but required. Upon registering, you will receive information by email about how to join the webinar. This event is intended mainly to benefit members of NMIN's HQP program, but all are welcome.