using nucleic acids & LNPs
IDT Symposium  |   February 6, 2020  
Videos of select presentations from this event can be viewed below.
Welcome – Bob Setter, IDT
NanoCore: Overcoming the Gene Delivery Barrier – Dominik Witzigmann, UBC
NanoCore Portal – Bob Setter, IDT
Targeted knockdown with functional genomics reagents – Garrett Rettig, IDT
siRNA knockdown of coagulation factors & other blood proteins – Christian Kastrup, UBC
Topical Gene Delivery – Sarah Hedtrich, UBC
Characterization of synthetic single guide RNAs for CRISPR genome editing – Ashley Jacobi, IDT
Three-minute research presentations by trainees
With the recent release of the first lipid nanoparticle (LNP)/nuclceic acid drug ONPATTRO®, the promise of developing genetic drugs for additional targets has been reignited. LNP delivery tools can enable delivery of functionalized nucleic acid payloads to a variety of tissue types and organisms.
In this event, organized by Integrated Data Technologies together with NMIN, NanoCore and the BC Regenerative Medicine Network (BCRegMed), leading experts provided an overview of LNP and functional genomics tools, followed by a series of talks on specific applications in this exciting new field.
The event also featured a three-minute research proposal competition for trainees, in which trainees presented, in three minutes, a novel or "proof or principle" experiment utilizing these combined technologies that could move forward a particular problem in their field of research or create a tool that would be useful to others.
IDT is also offered "Office Hours" with IDT R&D staff on Friday February 7th in the morning, at the BRC library.
Download flyer in PDF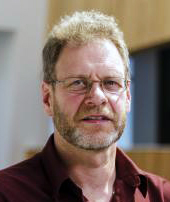 Organizer:
Dr. Urs Häfeli, PhD, Professor of Pharmaceutical Sciences at the University of British Colombia
Graduate students, trainees and post-doctoral fellows were invited to participate in a 3-Minute Research Proposal Competition.
Competitors were challenged to devise a novel or "proof or principle" experiment utilizing these combined technologies (nucleic acid/LNPs) that could move forward a particular problem in their field of research or create a tool that would be useful to others. The experiments focused on a proof of principle that could scale to bigger things.
At the event, each competitor was given three minutes to present, concisely and in clear language, his or her research proposal.
The deadline for the submission of abstracts to this event has passed.
A program of talks and a poster competition featuring 46 entries has been generated from the abstracts submitted.
Click the button below to see the list of authors and titles in the poster competition.
Late abstracts will be accepted for consideration as posters. 
Please send your late abstract submission as a single-page PDF to:
DEADLINE: FEBRUARY 3, 2020
Registration to this symposium was free.
However, advance registration was required for planning purposes.
This event has already taken place.
Please register by September 4, 2019
UBC Biomedical Research Centre
Main Conference Room
2222 Health Sciences Mall
University of British Columbia
Vancouver, BC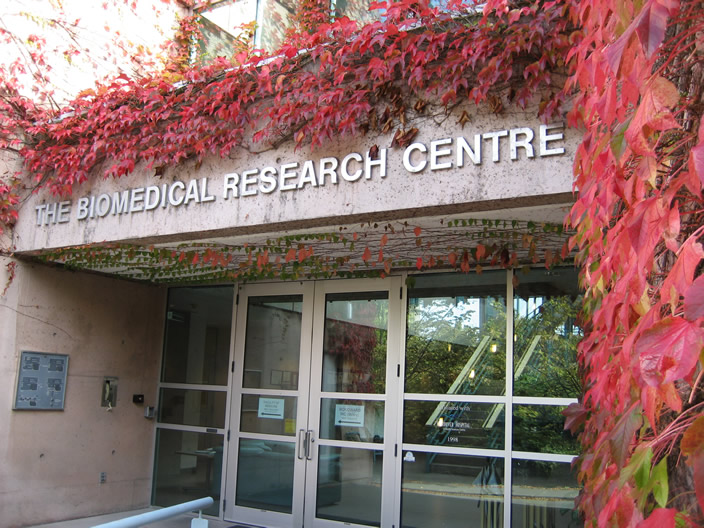 We invite organizations that share NMIN and UBC's enthusiasm for the enormous potential of nanomedicines to become the dominant medicines of the future, to consider partnering with us as event sponsors.
We offer various levels of sponsorship to ensure the best fit with your organization's marketing, outreach and networking objectives.
Please review the sponsorship opportunities in our prospectus.
If you are interested in sponsoring, or have any questions, please contact:
Dr. Urs Hafeli
NanoMedicine Day organizer
Professor of Pharmaceutical Sciences, The University of British Columbia


Integrated DNA Technologies, Inc. (IDT) develops and manufactures nucleic acid products that support the life sciences industry in the areas of academic and commercial research, agriculture, medical diagnostics, and pharmaceutical development.


The BC Regenerative Medicine Network advances cellular and regenerative therapies through collaborative, innovative science.


The NanoMedicines Innovation Network is advancing "smart" medicines to cure disease by delivering small molecule drugs more specifically to disease sites and enabling the clinical use of gene therapies.


NancoCore is the Translational nanomedicines Formulation & Characterization Core Facility, which aims to develop high-quality, state-of-the-art lipid nanoparticles encapsulating nucleic acid, small molecule, or peptide drugs that enable proof-of-concept (POC) animal studies.