NMIN's program for Highly Qualified Personnel (HQP) seeks to cultivate the next generation of nanomedicine scientists and entrepreneurs, and to train the skilled workforce required by the growing nanomedicines industry in Canada.
The HQP Program is a top priority for the Network and will be the most immediately transformational program NMIN offers.
NMIN Postdoctoral Fellow Awards
2020 Competition
The NanoMedicines Innovation Network (NMIN) is pleased to announce the recipients of its inaugural NMIN Postdoctoral Awards.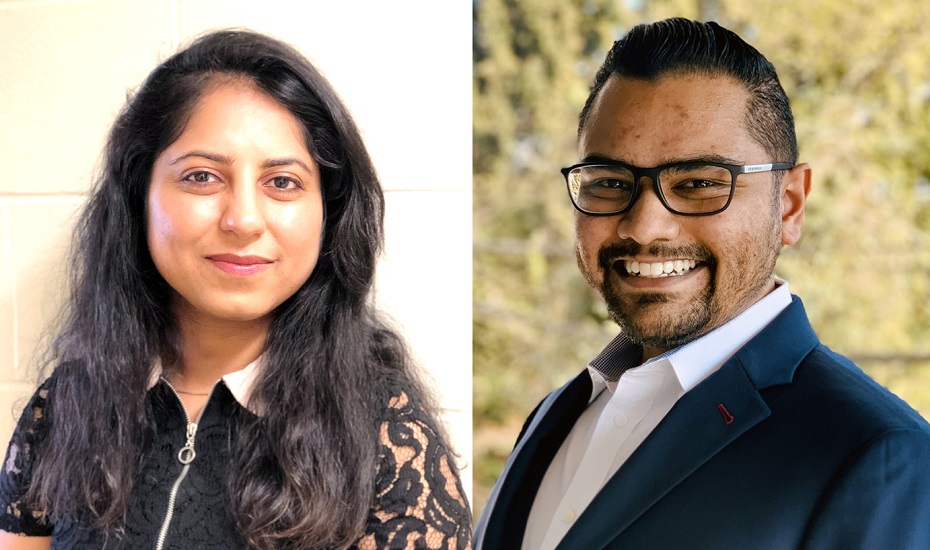 Dr. Noorjahan Aibani has been awarded the NMIN Postdoctoral Fellowship Award in Targeted Drug Delivery for her project Lipidic nanoparticle formulation of a triple adjuvant for intranasal vaccines for pertussis, which she will pursue under the supervision of Dr. Ellen Wasan at the University of Saskatchewan.
Dr. Jayesh Kulkarni has been awarded the NMIN Postdoctoral Fellowship Award in Gene Therapy for his project Design of lipid nanoparticles for gene therapy, which he will undertake at the University of British Columbia under the supervision of Drs Christian Kastrup and Pieter Cullis.
NMIN congratulates its inaugural Postdoctoral Fellows.
Three awards, each providing a stipend of $40,000 a year for a maximum of two years, are available in the following areas:
1) Targeted Drug Delivery, 2) Gene Therapy, and 3) Diagnostics
The 2020 application deadline has now passed.
This year's competition is now closed.
NMIN HQP Network (NHN)
 The NMIN HQP Network (NHN) is a student-led organization comprising NMIN research trainees and new professionals in all fields of nanomedicine related research. The NHN fosters networking, knowledge exchange and professional skill development among Highly Qualified Personnel (HQP)—students, trainees, research staff and young professionals—working in the field of nanomedicines.
Governance: The NHN is headed by an Executive Committee comprised of NMIN HQP who play a leadership role in the planning and realization of NMIN's HQP programs, activities and other opportunities.
Membership eligibility: Trainees and new professionals working on NMIN-funded research projects automatically become NSN members. Trainees and new professionals not directly involved in NMIN research, but training or working in the field of nanomedicine research, may apply to join NMIN.
Benefits of membership include the eligibility to apply for a range of capacity-building opportunities currently in planning, including:
Annual Trainee Symposium
International Research Visits
Travel Awards
Research Skills Awards
Poster Competitions
NMIN's HQP Program will be launched in early 2020.
For more details, contact Leah Graystone, HQP and Events Coordinator, at