Vancouver Nanomedicine Day 2019
This world-class symposium, the fifth event of its kind, brought together more than 350 renowned Canadian and international experts from across the nanomedicines field to:
highlight the discoveries and innovations in nanomedicines that are contributing to global progress in acute, chronic and orphan disease treatment and management; and
provide unique networking opportunities with UBC and NMIN clinician-scientists, basic researchers, trainees, research partners, Board members and globally recognized researchers and innovators.
Since 2014, Vancouver Nanomedicine Day has advanced nanomedicine research, knowledge mobilization and commercialization in Canada by sharing high-impact findings and facilitating networking—among researchers, postdoctoral fellows, graduate students, and life science and startup biotechnology companies—to catalyze research collaboration.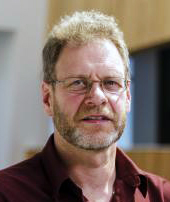 Organizer:
Dr. Urs Häfeli, PhD, Professor of Pharmaceutical Sciences at the University of British Colombia
Nanomedicine is an interdisciplinary research area within nanotechnology that aims to develop medical technologies at the nanoscale, ranging from drug delivery carriers and imaging agents to nanomaterials and nanoelectronic biosensors.
A cluster of nanomedicine researchers based at the University of British Columbia (UBC) has organized this event since 2014.
Vancouver Nanomedicine Day 2019 featured:
Keynote addresses by internationally renowned experts, including Dr. Pieter Cullis (The University of British Columbia); Dr. Tayyaba Hasan (Harvard Medical School); Dr. Shana Kelley (University of Toronto); and Dr. Ralph Mason (University of Texas Southwestern)
A poster competition, with three cash prizes for the top posters;
Networking opportunities with the leading researchers and innovators in the field; and
An evening harbour cruise on the Magic Spirit yacht for more conversation, fun and a great sunset. Drinks and food will be available for purchase on the boat.
The final program consisted of 4 featured presentations, 16 exciting nanomedicine talks and 47 posters; see below.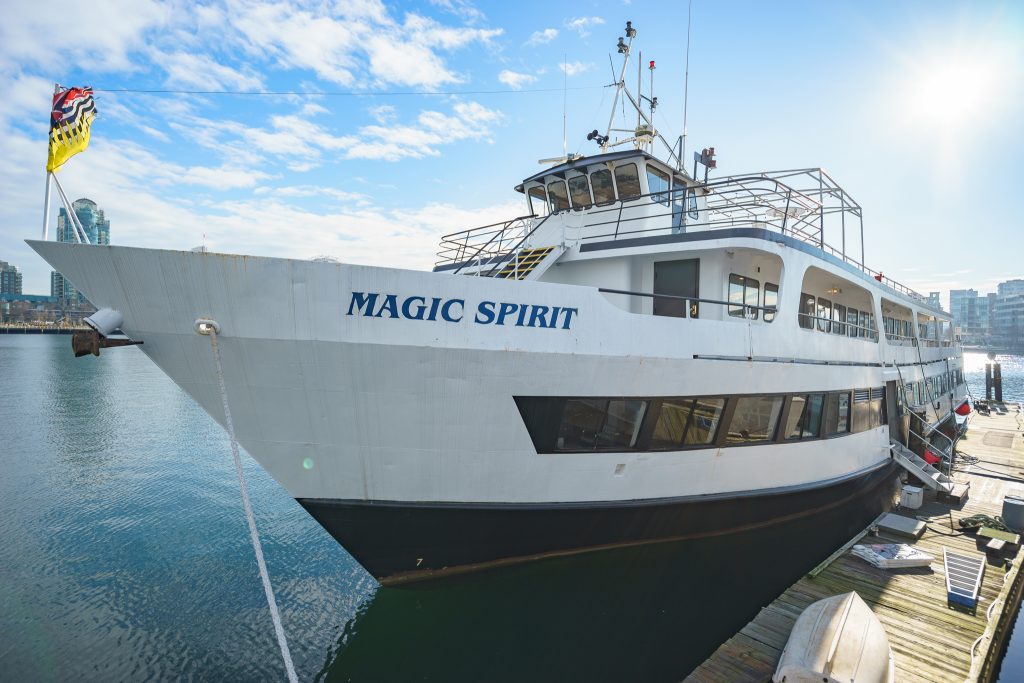 Design of Lipid Nanoparticle Delivery Systems That Enable Gene Therapies
Pieter Cullis, Faculty of Medicine, The University of British Columbia
Photodynamic Therapy with Nanomedicines
Tayyaba Hasan, Wellman Center for Photomedicine, Harvard Medical School
Nanoparticle-Mediated Rare Cell Analysis: A New Tool for Liquid Biopsy
Shana Kelley, Leslie Dan Faculty of Pharmacy, University of Toronto
Photoacoustic Imaging: a Timely Tool for Drug Discovery and Assessment of Tumor Pathophysiology
Ralph Mason, University of Texas Southwestern Medical Center
Additional information, including a full program in PDF, to be added as details are confirmed. 
Abstracts for posters and oral presentations are now being accepted.
We encourage researchers to write a short abstract about their work in the field of nanomedicine and to submit it, in the form of a single-page PDF, before the extended deadline of Thursday, August 15, 2019.
Pictures, diagrams and illustrations are encouraged. Presentations on research not centrally concerned with, but related to, nanomedicine are also welcome.
To submit, click on the "submit your abstract" button, complete the online form, and upload your one-page PDF.
Please follow the formatting style used in this sample abstract.
NOTE: In the submission form, please be sure to indicate your preference for an oral or a poster presentation. From the abstracts submitted, the program committee will develop the program, deciding which abstracts will presented as talks and which as posters. Cash prizes will be awarded to the top posters in the competition.
The deadline for the submission of abstracts to this event has passed.
A program of talks and a poster competition featuring 46 entries has been generated from the abstracts submitted.
Click the button below to see the list of authors and titles in the poster competition.
Late abstracts will be accepted for consideration as posters. 
Please send your late abstract submission as a single-page PDF to:
EXTENDED DEADLINE: AUGUST 15, 2019
Registration to Vancouver Nanomedicine Day 2019 is free.
However, your advance registration is required for planning purposes.
We look forward to seeing you on September 12, 2019!
There is no registration fee for this event, but registration is required. 
Please register by September 4, 2019
Nanomedicine Day Vancouver 2019 was held at:
The Nest
6133 University Boulevard
The University of British Columbia
Vancouver, BC
The Nest, which opened its doors in June 2015, is an open, light-filled, beautifully situated and environmentally sustainable facility whose style is described as "West Coast casual meets modern elegance."
We invite organizations that share NMIN and UBC's enthusiasm for the enormous potential of nanomedicines to become the dominant medicines of the future, to consider partnering with us as event sponsors.
We offer various levels of sponsorship to ensure the best fit with your organization's marketing, outreach and networking objectives.
Please review the sponsorship opportunities in our prospectus.
If you are interested in sponsoring, or have any questions, please contact:
Dr. Urs Hafeli
NanoMedicine Day organizer
Professor of Pharmaceutical Sciences, The University of British Columbia