NMIN Strategic Initiatives Funding
Open, ongoing call for applications
NMIN's Strategic Initiatives (SI) program supports rapid responses to just-in-time research, commercialization or knowledge mobilization opportunities.
Budgets may be requested to a maximum of $50,000. Projects must be achievable within a one-year timeframe and be aligned with NMIN's mission and vision.
Application Guidelines  |  Questions: danrogers@nanomedicines.ca
NMIN's research program is organized around three themes:
Targeted Drug Delivery
Nanomedicines that deliver small molecule drugs more accurately to disease sites, dramatically enhancing the therapeutic properties of small molecule drugs such as anticancer drugs.
Gene Therapy
Nanomedicines that enable big molecules, particularly nucleic acid-based drugs, to be used therapeutically, enabling gene therapies to treat most diseases.
Diagnostics
Nanotechnologies to detect disease earlier and more accurately, improving preventive healthcare and enabling precision medicine.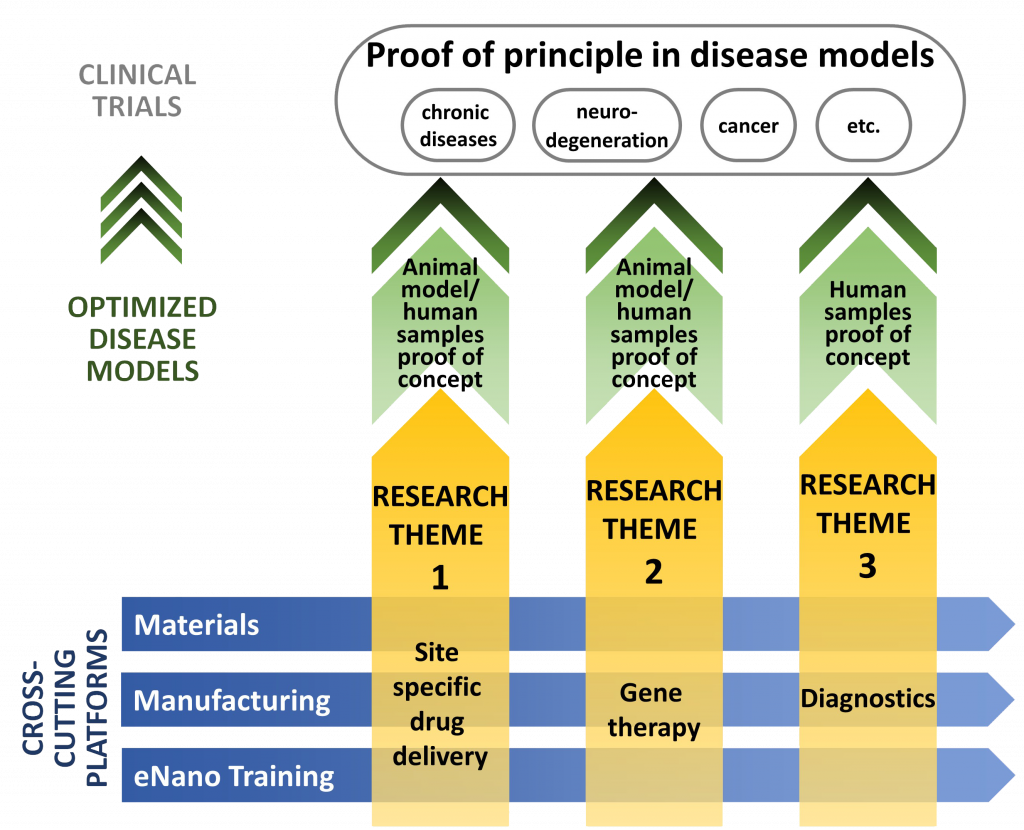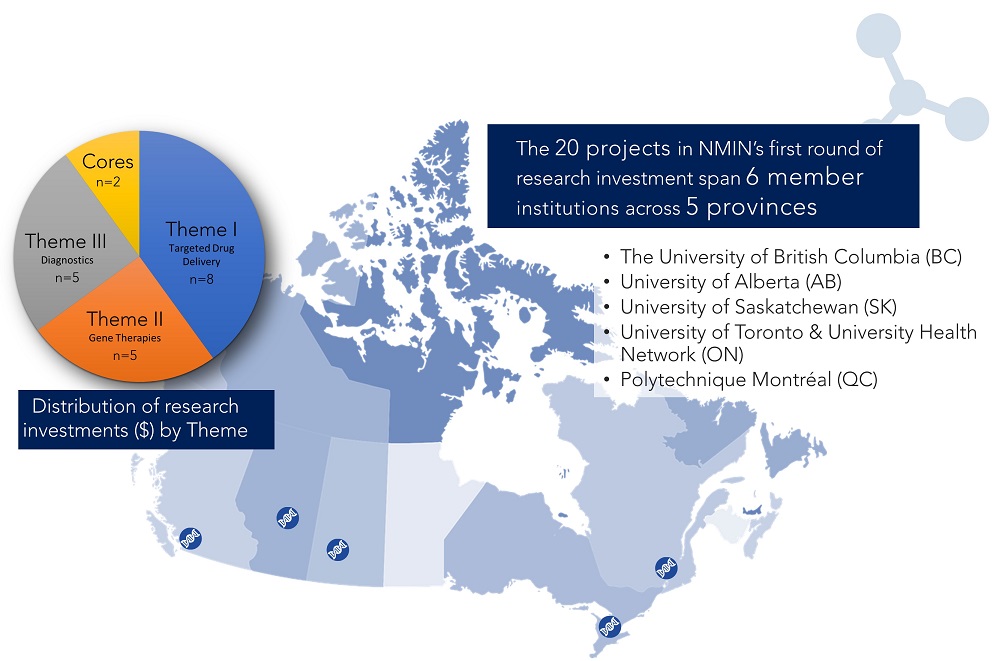 In its first round of research investment (2019-2021), NMIN is supporting 20 innovative projects led by Canadian nanomedicine experts.
These projects, hosted at six research centres across Canada, span a range of technologies (from neutrophil encapsulation to LNP systems) applied to a range of illnesses (from cancer to diabetes and eye disease).
Read more about NMIN's first round of research investment.