The research in Small featured below is from the laboratories of Drs. Dominik Witzigmann (top center) and Pieter Cullis (bottom left) at UBC and Dr. Dirk Trauner (bottom right) at New York University. The lead authors are Nisha Chander (top right) and Dr. Johannes Morstein (top left).
NMIN-supported research has recently been featured in two publications emerging from the labs of UBC-based NMIN researchers and their collaborators.
FAM13A in Chronic Obstructive Pulmonary Disease (COPD)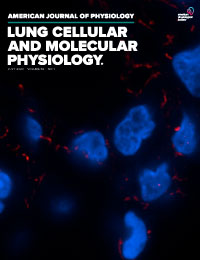 The first paper, published in the American Journal of Physiology-Lung Cellular and Molecular Physiology, explores the role of a gene variant (FAM13A) in the respiratory symptoms of Chronic Obstructive Pulmonary Disease (COPD).
The researchers used CRISPR-Cas9 to generate airway epithelial cells with this gene variant and used lipid nanoparticles (LNPs) to stimulate the expression of the gene.
They found that FAM13A may be protective against a COPD-related fibrotic response in the airway, pointing toward a potential therapy to ameliorate respiratory symptoms among smokers at risk for COPD and those with mild COPD.
The paper, "FAM13A as potential therapeutic target in modulating TGF-beta-induced airway tissue 1 remodeling in COPD," was co-authored by NMIN researcher Dr. Pieter Cullis and NMIN HQP Drs Anthony Tam, Dominik Witzigmann and Jayesh A Kulkarni, together with  UBC colleagues Pascal Leclair, Ling Vicky Li, Chen X Yang, Xuan Li, Tillie-Louise Hackett, Delbert R. Dorscheid, Gurpreet K Singhera, James C. Hogg, Don D. Sin, and Chinten James Lim.
This paper will be featured as a "publication of the week" by Science in Vancouver.
Light-triggered LNPs to deliver anticancer drugs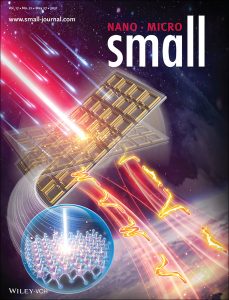 In the second paper, published in Small, Drs Cullis and Witzigmann and UBC associates collaborated with Dr. Dirk Trauner and colleagues of the Trauner Research Group at New York University (NYU) to develop LNPs that can be triggered to release anticancer drugs upon irradiation with red light.
These photoactivatable LNPs allow for a more targeted delivery of the encapsulated drug, enhancing the potency of the drug by increasing the amount delivered to the tumour site while minimizing negative effects on sensitive, healthy tissues.
The authors plan to apply this proof-of-concept study towards the rational design of new, simple and effective cancer therapeutics.
The paper, "Optimized Photoactivatable Lipid Nanoparticles Enable Red Light Triggered Drug Release," was published in April 2021 and featured as a "publication of the week" by Science in Vancouver.