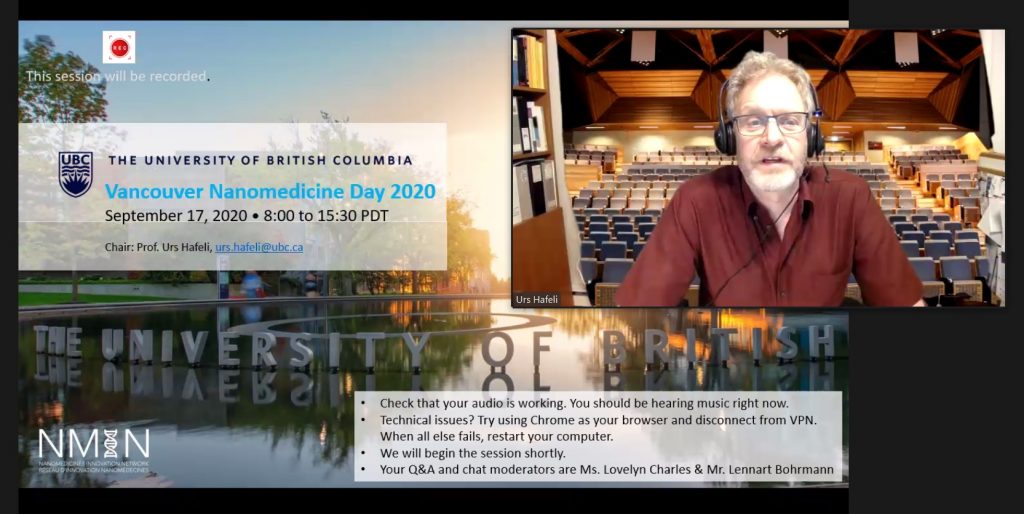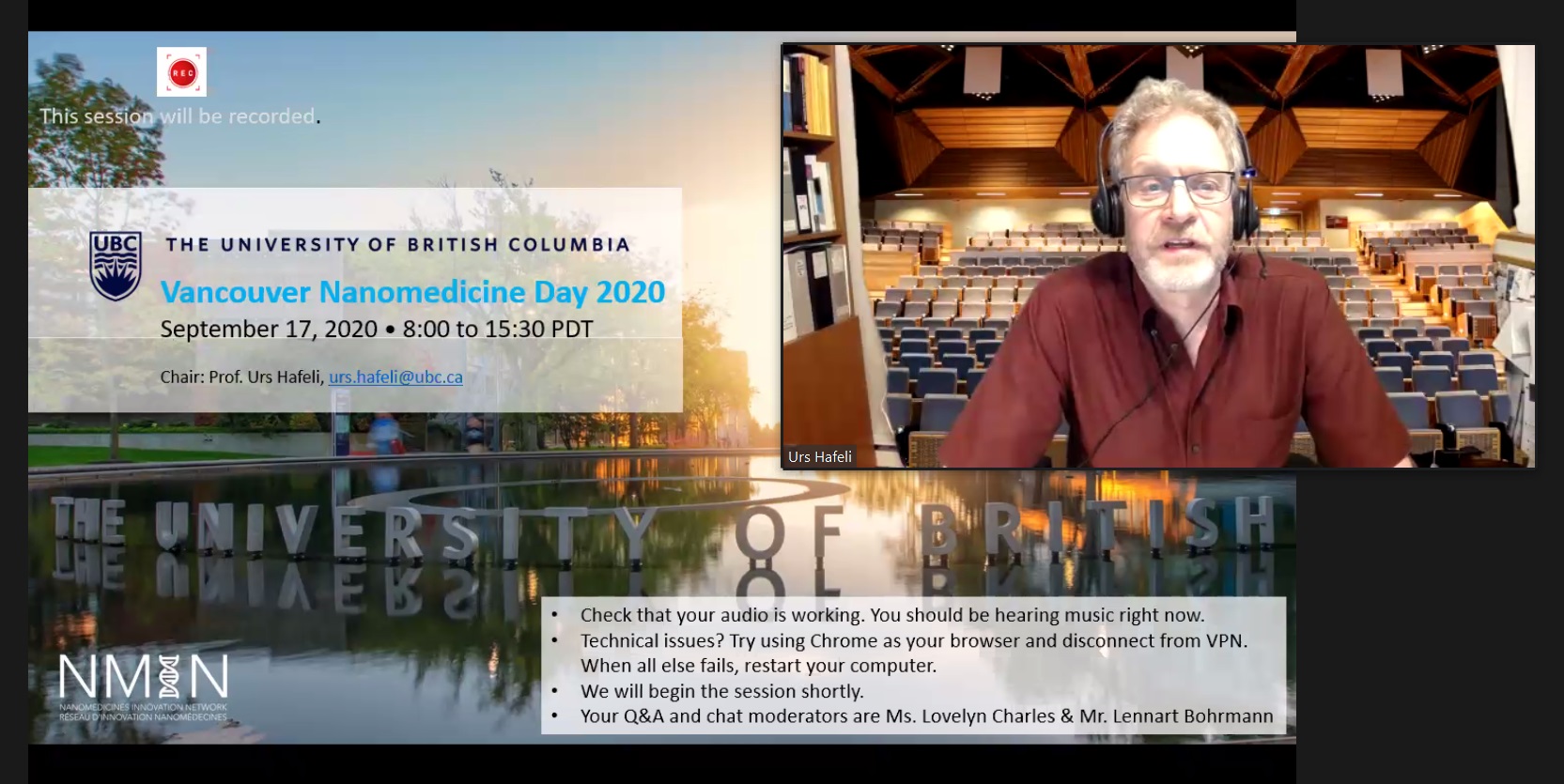 On September 17, 2020, Vancouver Nanomedicine Day was delivered for the first time entirely online. Event organizer Dr. Urs Häfeli, of the Faculty of Pharmaceutical Sciences at UBC, hosted the 7.5 hour pageant of nanomedicine research on Zoom, with speakers and participants joining from around the globe. Of the 840 registrants from 39 different countries, up to 450 were connected to the event at any given time.
NMIN, a gold sponsor of the event, featured prominently.
Most notably, two NMIN HQP tied for first place in the event's poster competition: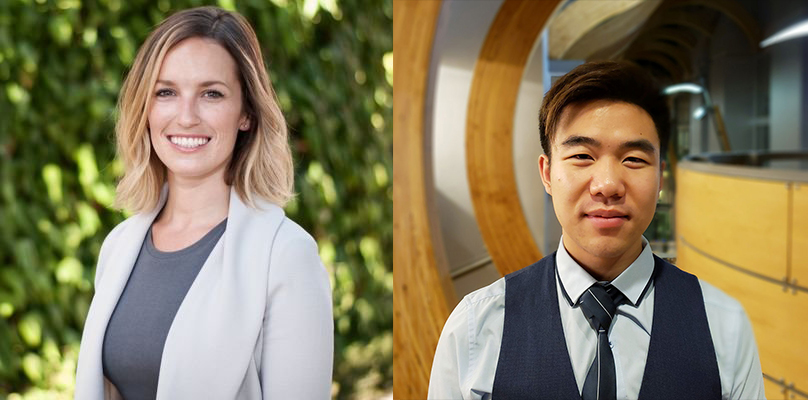 Vancouver Nanomedicine Day 2020 poster competition winniners: Dr. Heather Denroche (L) and Jerry Leung (R).
Among the main presenters were NMIN researchers Drs Christine Allen; Marcel Bally; Shyh-Dar Li; and Kishor Wasan, as well as NMIN HPAC committee member Dr. Emmanuel Ho.
NMIN Scientific Director Dr. Pieter Cullis and Executive Director Dr. Diana Royce delivered a joint presentation about the NanoMedicines Innovation Network and its research agenda. NMIN trainee Dr. Jayesh Kulkarni delivered one of the seven abstracts invited for oral presentation.
Twenty-one (21) NMIN researchers, 28 NMIN HQP, and HPAC Chair Dr. Nicolas Bertrand were co-authors of posters among the 93 featured in the event. Fifteen (15) NMIN HQP were first authors on posters, including the two who tied for first place. Eight (8) of the abstracts for posters and talks were on NMIN-funded research.
A highlight of the event was the inspiring keynote presentation given by MIT's Dr. Robert Langer ("the Edison of Medicine"), who recounted his career trajectory in the nanomedicine field: from being scoffed at for exploring the use of polymers in drug delivery in the 1970s, to becoming an icon who has authored over 1,000 papers, who has mentored many of the current leaders in the field, and who holds over 1,400 patents.
All of the events' sessions were recorded and will soon be available on the NMIN website. The event program, abstracts booklet and posters can all be accessed from the event webpage.