Back, L to R:

Josh

Friesen, Isabelle Largillière, Parnian Mehinrad, Daniel Berard, Tyler Thomson

. Front, L to R: Nashmia Zia, Amélie Baron, Samantha McWhirter, Alexandra Birkenshaw, Abishek Wadhwa, Yulin Mo. Missing: Michael Valic.
NMIN is proud to acknowledge the NMIN trainees who won top prizes at the Poster Competition of NMIN's 2022 Scientific Meeting.
Winners: Postdoctoral level
Winners: PhD level
Winners: MSc level
Eighteen judges selected the winning posters from among the 33 submissions displayed at the Competition. The winners were announced by Dr. Suresh Gadde, the Trainee Poster Competition Vice-Chair, at the Gala Dinner of NMIN's 2022 Scientific Meeting.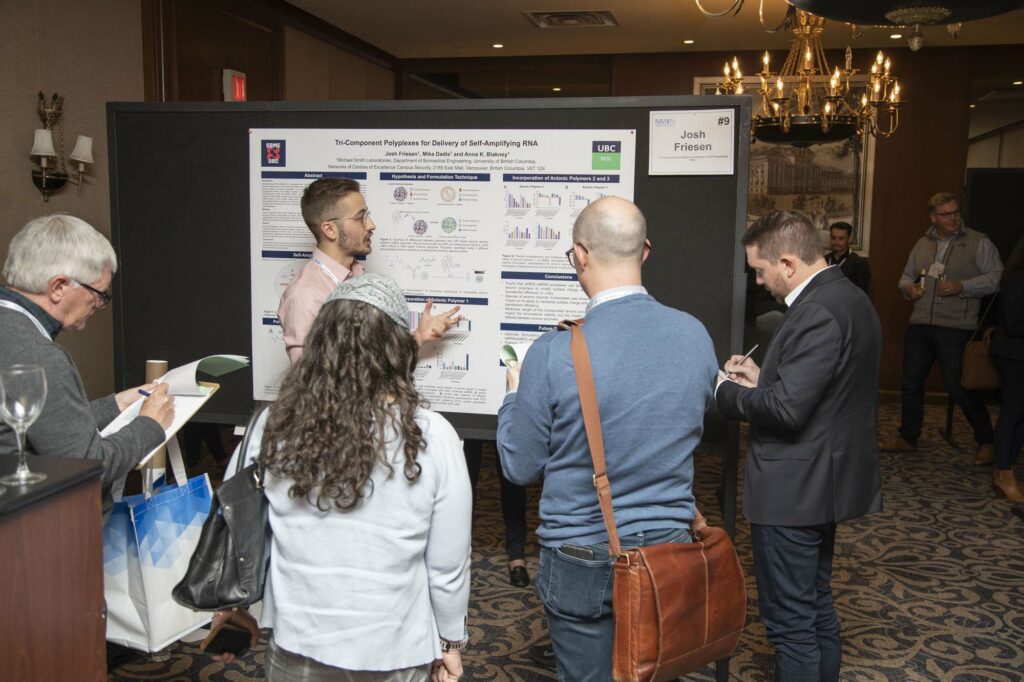 Josh Friesen (1st place, MSc-level) presents his poster at the NMIN Scientific Meeting