The NanoMedicines Innovation Network (NMIN) is pleased to announce eight new recipients of NMIN Advanced Training Certification (ATC).
NMIN's Advanced Training Certification, or ATC, recognizes an individual's engagement in diverse capacity-building activities offered by NMIN, its partners, and other recognized organizations, where the learning involved goes "above and beyond" the training typically provided in an academic program and contributes to the formation of a well-rounded professional.
There are currently three levels of NMIN ATC: Silver, Gold, and Platinum.
The eight new NMIN ATC recipients, the third group to be accredited, were acknowledged in a ceremony at the Gala Dinner of NMIN's 2022 Scientific Meeting on November 18, 2022, with the Chair of NMIN's HPAC committee, Dr. Nicolas Bertrand, presiding.
Two qualified for Gold certification – the first two HQP to achieve this level of recognition: Nancy Dos Santos and Jennyfer Zapata-Farfan.
The other six qualified for Silver certification: Talita de Franceso Calherios, Tiffany Ho, Jerry Leung, Fariba Saadati, Nicole Wretham, and Kelsey Yuan.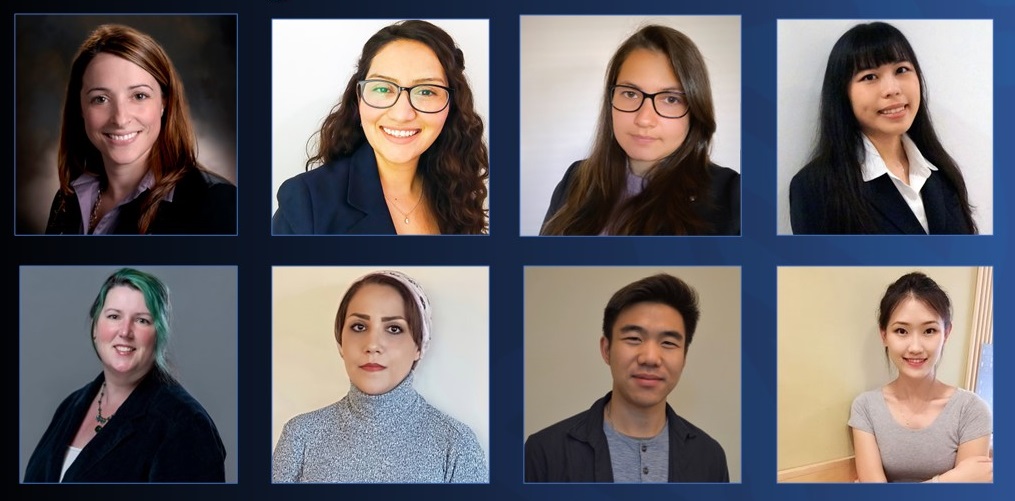 Top left to right in photo above:
Nancy Dos Santos, Research Associate with Dr. Marcel Bally at BC Cancer and PharmaCore Operational Lead
Jennyfer Zapata-Farfan, PhD candidate with Dr. Michel Meunier at Polytechnique Montreal, and Regional Director of Quebec-Atlanta on the NHN Executive Committee
Talita de Franceso Calherios, PhD candidate with Dr. Matthew Moffit at the University of Victoria, and Member-at-Large on the NHN Executive Committee
Tiffany Ho, Masters candidate with Dr. Gang Zheng at the University of Toronto
Bottom left to right in photo above:
Nicole Wretham,research technician with Dr. Marcel Bally at BC Cancer
Fariba Saadati, Research Associate with Dr. Marco Ciufolini at UBC, and Events Director on the NHN Executive Committee
Jerry Leung, PhD candidate with Drs Pieter Cullis and Christian Kastrup at UBC
Kelsey Yuan, PhD candidate with Dr. Gilbert Walker at the University of Toronto