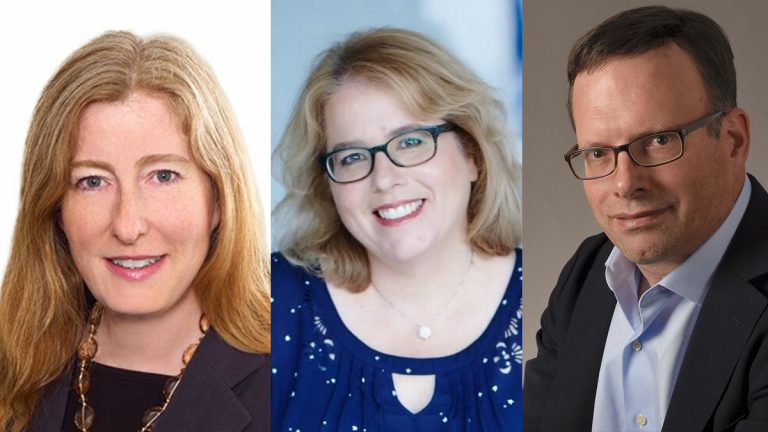 The NanoMedicines Innovation Network (NMIN) is pleased to welcome the following new members to its Board of Directors (L to R above):
Vanessa Grant, Partner, Norton Rose Fulbright Canada LLP
Inès Holzbaur, Co-Founder & Managing Partner, AmorChem
David Martin, Managing Director & Head of Equity Research, Bloom Burton Securities
"We are delighted to welcome these three individuals to the NMIN Board," says NMIN Board Chair, Don Enns.
"Their deep expertise in law, finance and business and their commitments to facilitating Canadian innovation help position the Network to not only deliver on, but to exceed the NCE's expectations for social and economic impact."

NMIN also extends its appreciation to retired Board Members Chad Bayne, Michael List and Rebecca Yu for their invaluable contributions to NMIN's successful start-up and rapid launch.
The NMIN Board of Directors confirms the strategic directions, policies and priorities for Network investment; sets and monitors the standards of Network conduct; and provides financial and operational oversight of the Network.