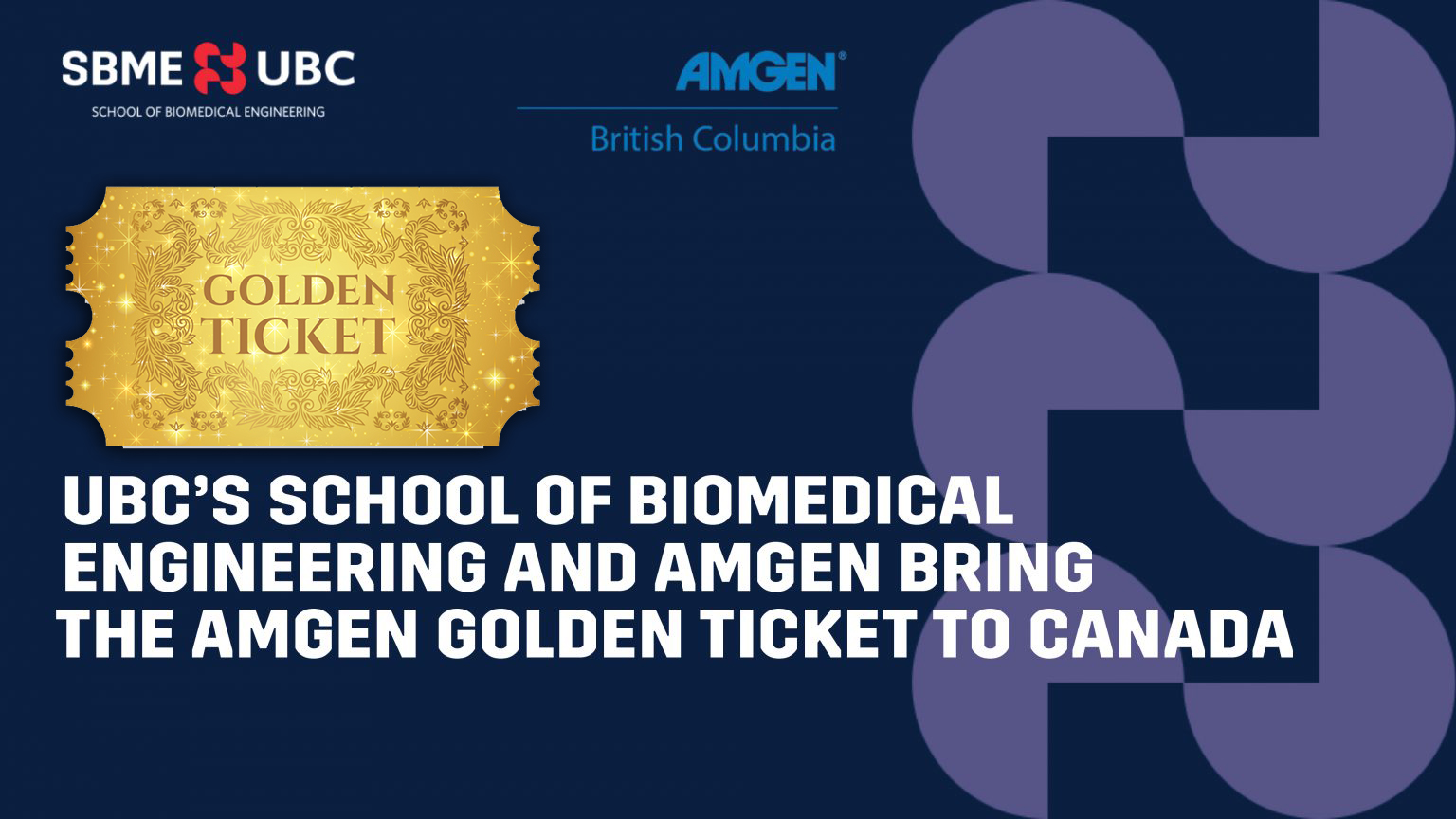 The start-up company SeraGene, spun out of NMIN and co-founded by NMIN research co-leader Dr. Christian Kastrup (UBC), NMIN HQP Amy Wong-Strilchuk, and NMIN's Founding Scientific Director, Dr. Pieter Cullis, has received a 2022 "Amgen Golden Ticket" at the UBC-based SBME Innovates incubation hub.
UBC's School of Biomedical Engineering (SBME) is the first Canadian organization to host the Amgen Golden Ticket program, through which Amgen provides a year of mentorship to start-up ventures. SBME's two inaugural Golden Ticket recipients, SeraGene and Arrowsmith Genetics, will also benefit from access to infrastructure and commercialization support from SBME Innovates.
"[Amgen's] support is providing UBC spin-off ventures a unique opportunity to receive critical access to wet-lab space and equipment alongside scientific mentorship from Amgen BC scientists," says SBME's Director of Partnerships and Research, Dr. Raquel De Souza.
SeraGene harnesses nanomedicine technologies to develop the next generation of hematological therapeutics to treat coagulation disorders.
"Being selected for the Amgen Golden Ticket allows us to hit the ground running," says Amy Wong-Strilchuk. "Not only is our financial runway extended, but the advice offered by the regular mentorship meetings will be invaluable in helping us navigate being scientist-entrepreneurs."
Amgen is one of the world's leading biotechnology companies.