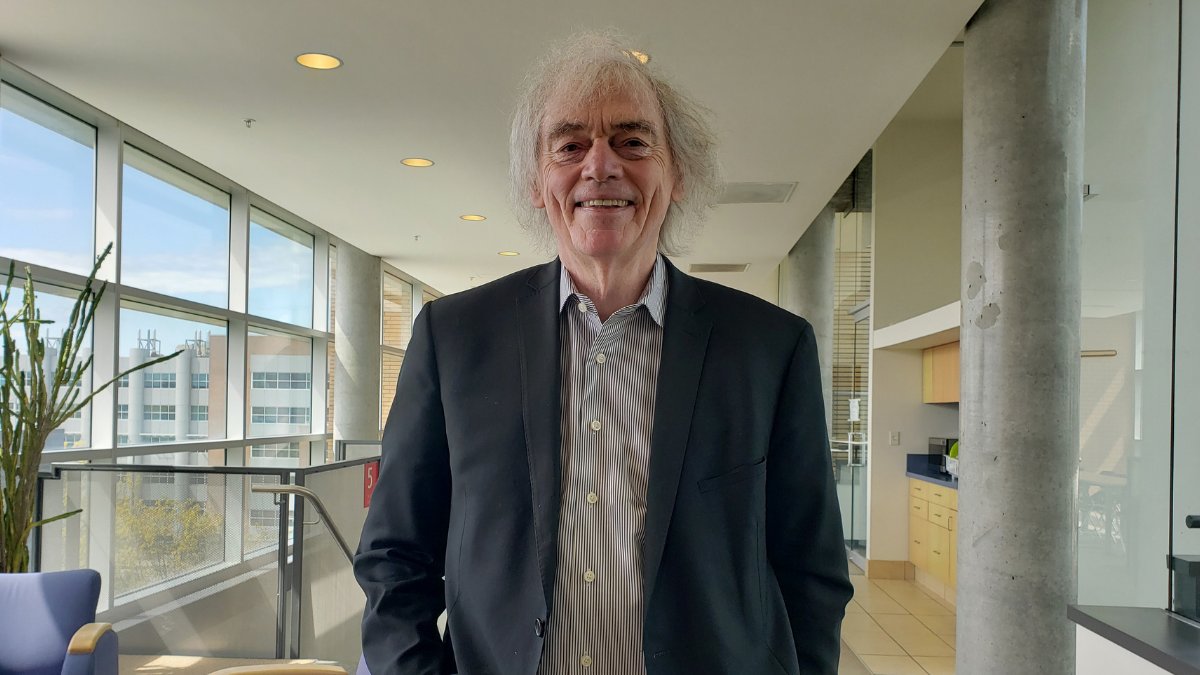 Dr. Pieter Cullis continues to accumulate accolades for his life's work developing liposomal-based technologies as the basis for novel therapeutic approaches to diagnosing, treating, and curing disease. An additional recognition, "for his scientific entrepreneurialism and advancement of life sciences research," is coming in the form of the Global Impact Award from Life Sciences BC.
The lipid nanoparticle (LNP) delivery system developed and refined over 40 years in Dr. Cullis' UBC lab and commercialized by various companies he has founded along the way, demonstrated its potential most dramatically by enabling highly efficient mRNA vaccines against COVID-19. The same technology holds the promise of enabling additional gene therapies to treat and cure many currently untreatable conditions.
Also being recognized this year is the BC-based company co-founded by Dr. Cullis, Acuitas Therapeutics, which collaborated with Pfizer and BioNTech in producing their globally effective COVID-19 vaccine. The company is being named Life Sciences Company of the Year for 2022, having won the Global Impact Award in 2021.
"We congratulate this year's award winners, as they truly reflect the extraordinary talent within BC's ecosystem, and the diverse ways our community continues to make its mark on the sector worldwide through pushing the boundaries of innovation to create life-changing treatments, therapies, and technologies," comments Wendy Hurlburt, President and CEO of Life Sciences BC.
Dr. Cullis and the other honorees will be recognized at the 24th Annual Life Sciences BC Awards on September 22, 2022. Life Sciences BC is a not-for-profit, non-government, industry association that supports and represents the life sciences community of British Columbia. Its annual awards, sponsored by Farris, recognize the achievements of individuals, companies, and organizations that have advanced health innovations and contributed to BC's life sciences ecosystem.
Other awards recently granted to Dr. Cullis and colleagues include the Tang Prize, the  2021 Prince Mahidol Award,  the inaugural VinFuture Grand Prize, and the 2022 Canada Gairdner International Award.
For more on global recognition for the role of LNPs in COVID-19 vaccines, and for Dr. Cullis's role in developing this technology, see previous NMIN reporting on this topic.