After such a long stretch of seeing each other almost exclusively online, it is wonderful to meet in person again.

After all, as a Network, networking is what we are meant to do!
Apt opening words from NMIN Executive Director Dr. Diana Royce, as NMIN's  pandemic-delayed second Scientific Meeting and first Trainee Symposium got underway in Toronto.
Indeed, in feedback surveys, participants identified networking as the single most valuable aspect of the combined event, which ran 17-20 November.
The 131 attendees included 89 academics from 10 universities (56% of whom were trainees), as well as 27 industry representatives from 18 different companies, seven government or health agency workers, and eight NMIN personnel.
The events featured 40 presenters who delivered 23 research presentations, three panel discussions, two keynotes and one invited presentation—as detailed in the program.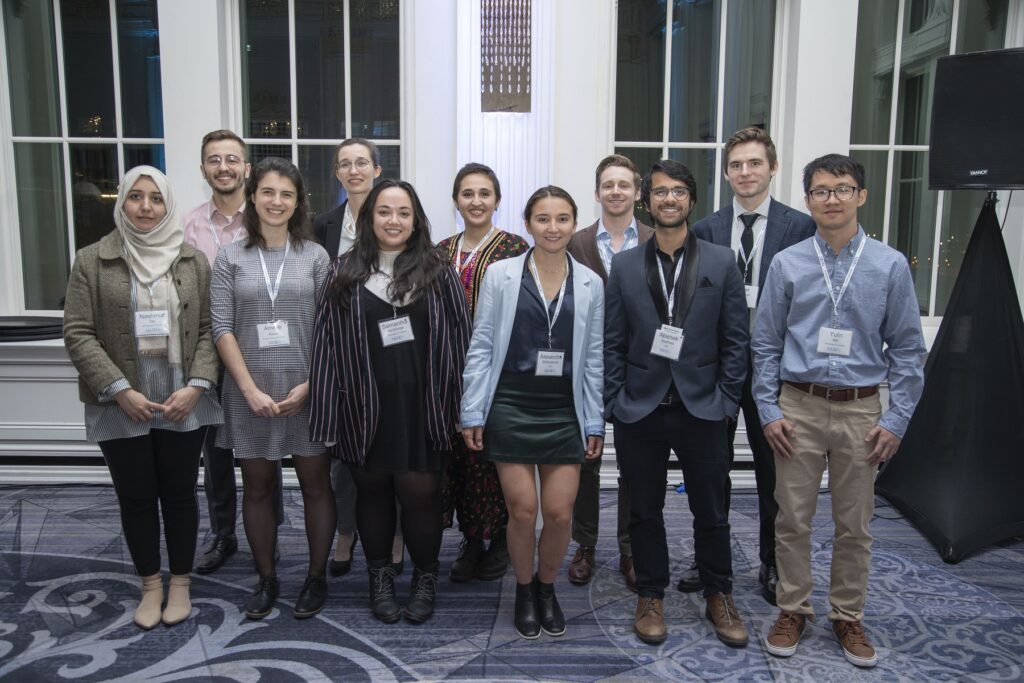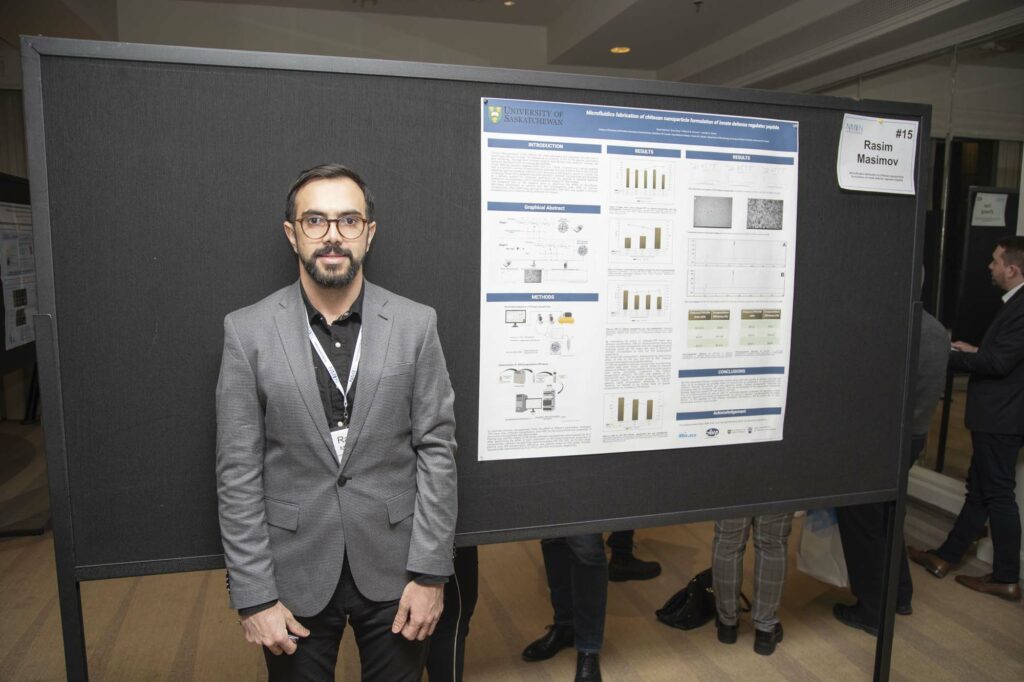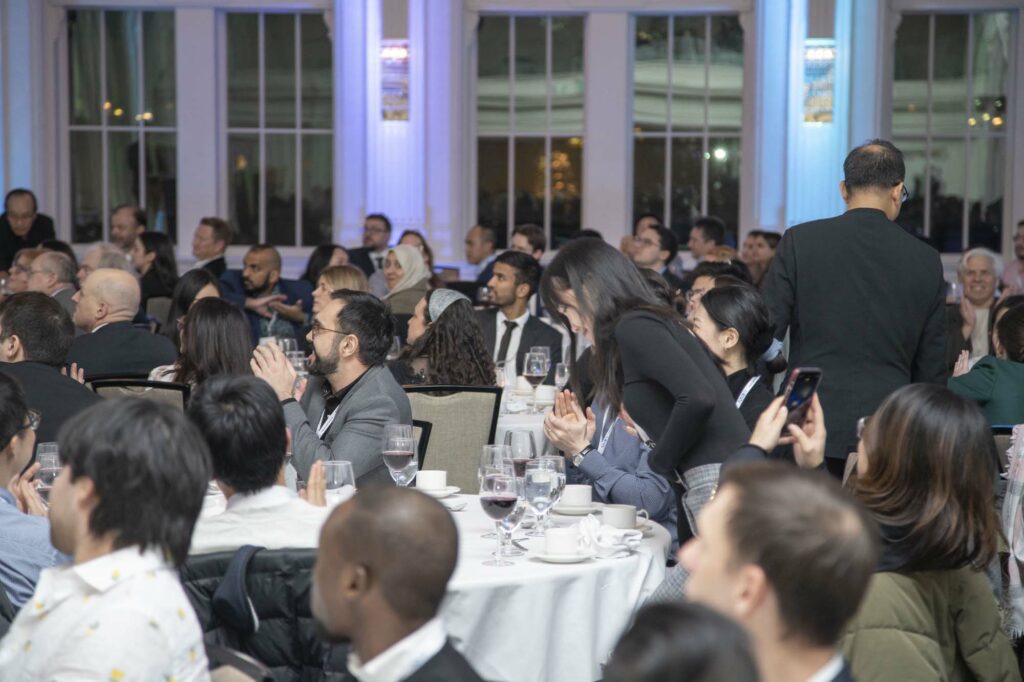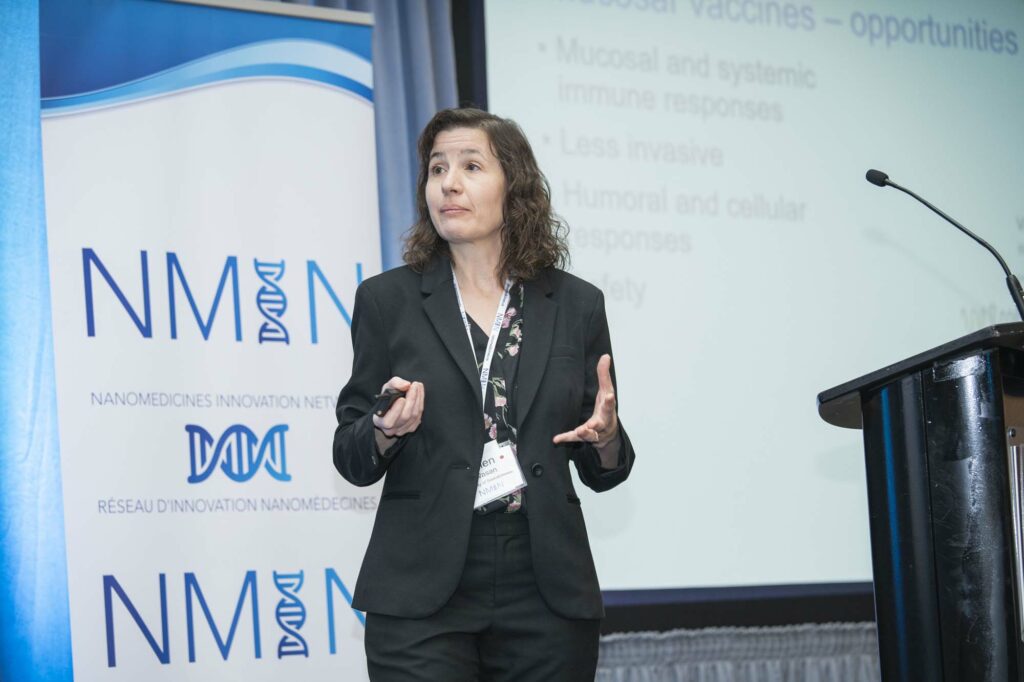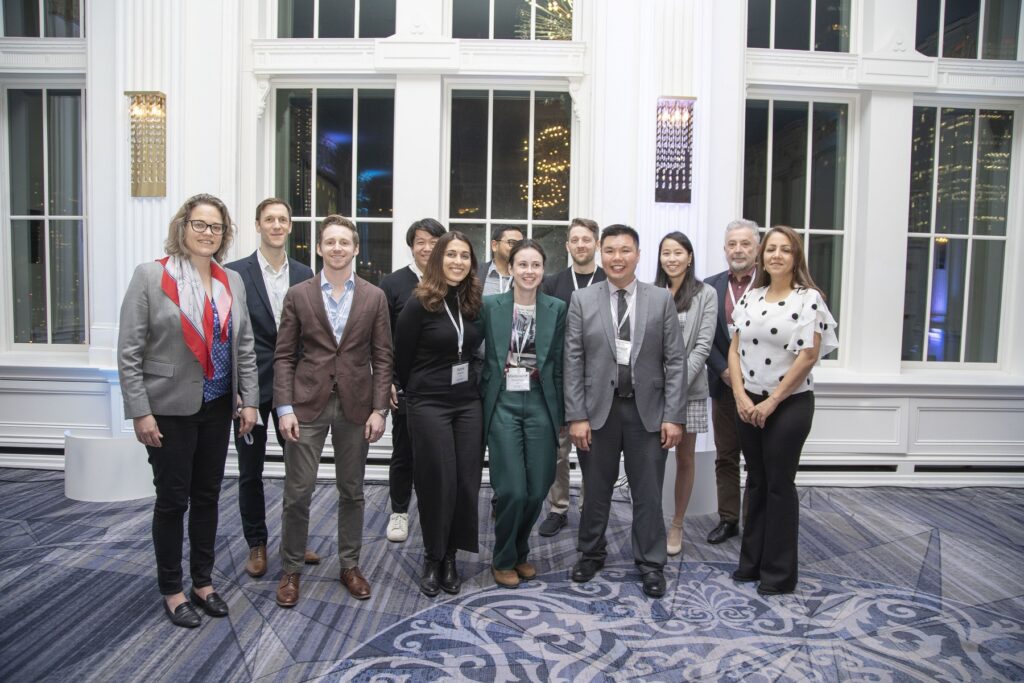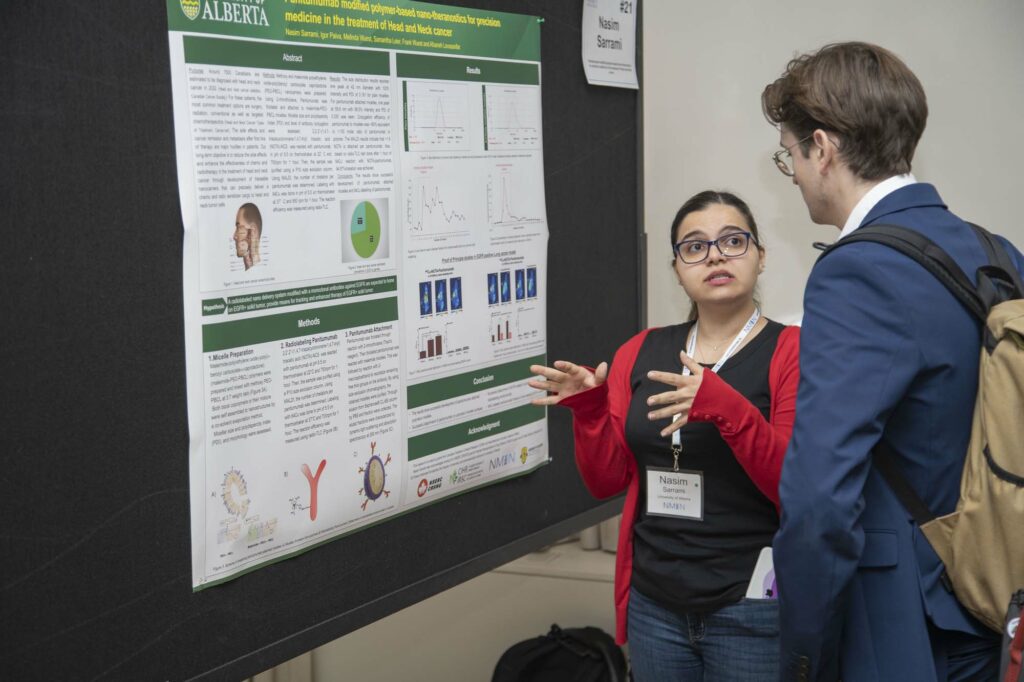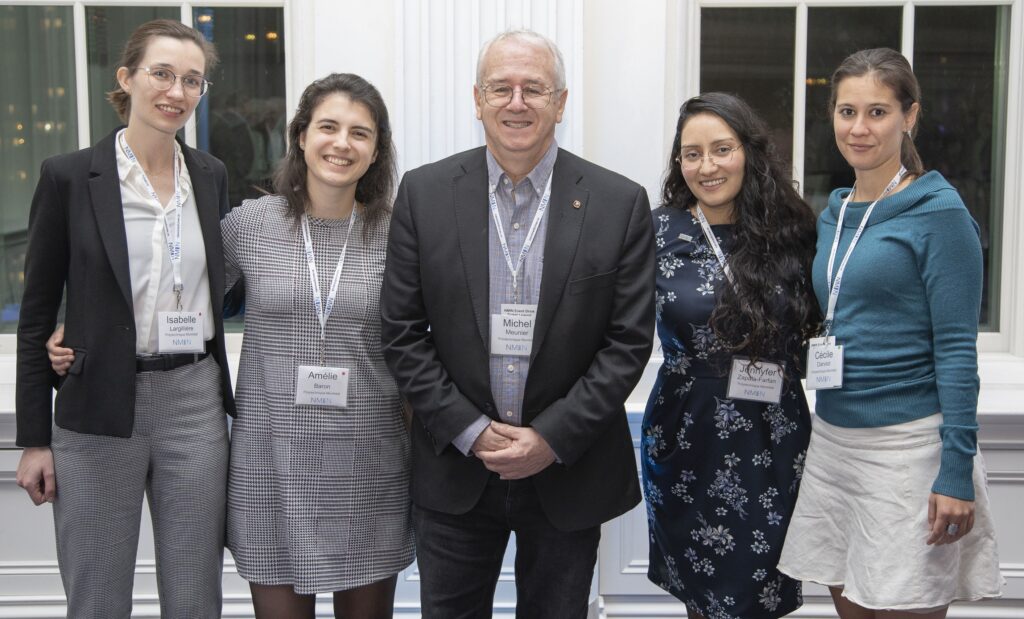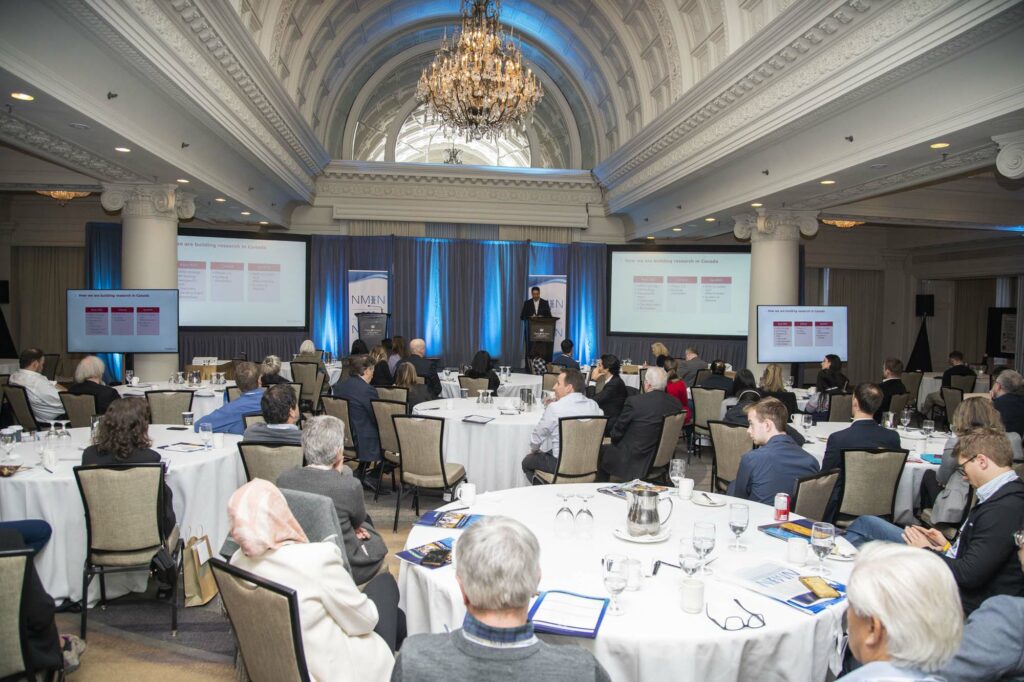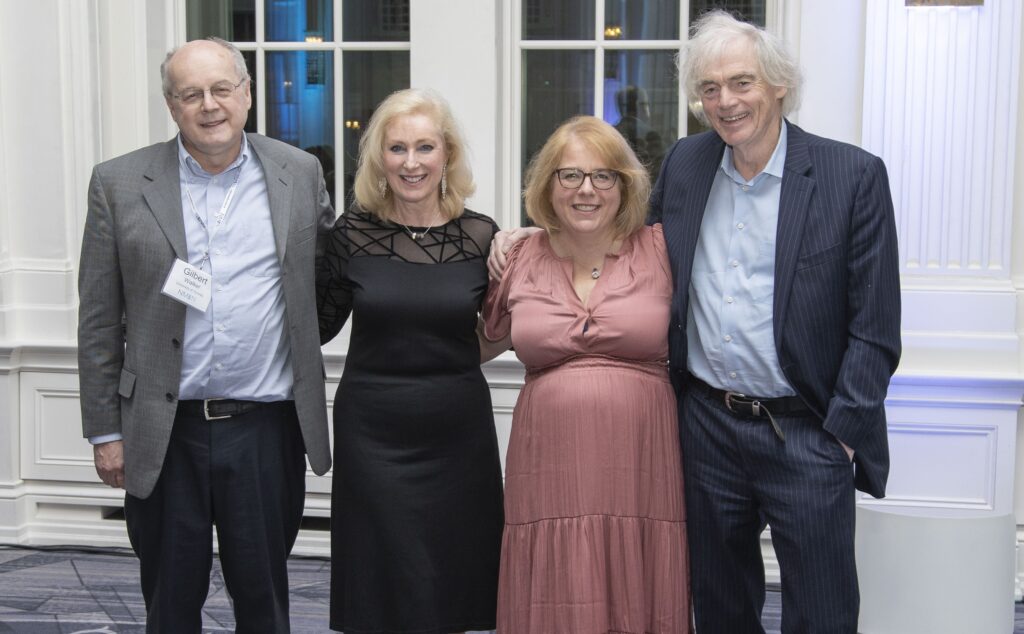 This meeting was very well put together, giving young scientists the opportunity to meet other like-minded individuals and hear about potential industry careers.
Thirty-three (33) trainees and three companies exhibited posters as part of the Scientific Meeting; 11 trainees across three academic levels (MSc, PhD, PDF) were granted a total of $3,500 in prizes for the outstanding quality of their posters.
In addition to scientific and career development sessions, the events featured two receptions, a networking lunch for trainees, over 3.5 additional hours of networking breaks, and a gala dinner in which various recognitions were made—including of NMIN's Founding Scientific Director, Dr. Pieter Cullis, and of eight NMIN trainees receiving Advanced Training Certification for their high level of engagement in Network activities.
It was great to see the variety and breadth of nanomedicine expertise in Canada… Having the opportunity to talk to company leaders
and researchers was priceless.
The 37% of attendees who completed a post-event evaluation survey assessed the event as excellent in terms of organization, content and networking opportunities. On average, respondents rated the "overall value" of the two events at between 4.3 and 4.6 out of 5, where 5 signified "extremely valuable."
Attendees most appreciated the scientific content and networking opportunities of the Scientific Meeting, and the two career panels of the Trainee Symposium.
It was very useful to get an overview of the R&D and company creation activities taking place within NMIN. I really enjoyed the session on spin-out companies.
A gallery of photos from NMIN's 2022 Scientific Meeting and Trainee Symposium can be viewed on the NMIN website.
NMIN is grateful to its 11 generous sponsors, the NCE program, and the Network's host institution, The University of British Columbia, for their support of these events.
The next major NMIN scientific gathering will be the conference planned for 24–27 January 2024 at the Fairmont Waterfront Hotel in Vancouver.  Save the date!