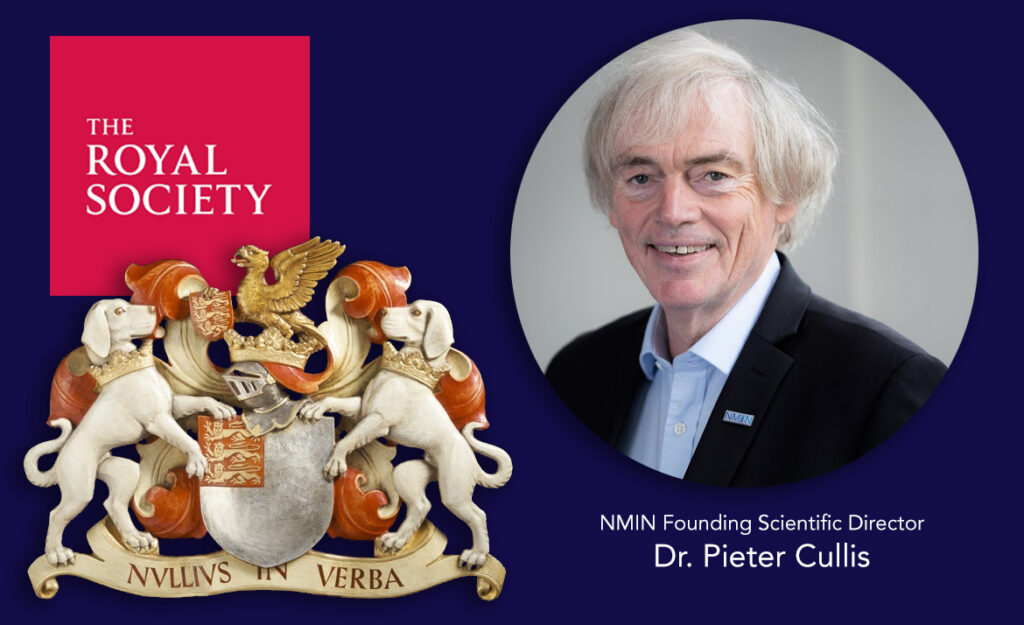 NMIN's Founding Scientific Director Dr. Pieter Cullis has been elected a Fellow of the Royal Society, the UK's national academy of sciences and the oldest science academy in continuous existence.
Dr. Cullis is one of 80 new Fellows selected "for their substantial contribution to the advancement of science." Past Fellows include tephen Hawking, Isaac Newton, Charles Darwin, and Albert Einstein.
"These individuals have pushed forward the boundaries of their respective fields and had a beneficial influence on the world beyond," commented Sir Adrian Smith, President of the Royal Society. 
"Among this year's intake are individuals who were at the forefront of the response to the COVID-19 pandemic… They are pioneering scientists and innovators from around the world who have confounded expectations and transformed our thinking." 
Dr. Cullis, jointly with other international colleagues who were instrumental to the development of mRNA vaccines, has already accumulated a plethora of recent honours, including the 2022 Bloom Burton Award, the 2023 Killam Prize, the 2023 Julia Levy Award, the  Tang Prize, the  2021 Prince Mahidol Award,  the inaugural VinFuture Grand Prize, and the 2022 Canada Gairdner International Award.
---
For more on global recognition for the role of LNPs in COVID-19 vaccines, and for Dr. Cullis's role in developing this technology, see previous NMIN reporting on this topic.